C. William Hall Scholarship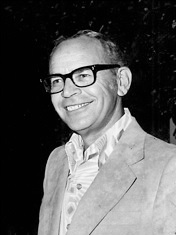 This award honors the memory of the Society's first president, Dr. C. William Hall. This student scholarship is awarded to a junior or senior undergraduate pursuing a bachelor's degree in bioengineering or a related discipline focusing on biomaterials. 
The recipient will receive:
All 2024 World Biomaterials Congress expenses paid including airfare, hotel, transfers, registrations, and meals
Required Supplemental Documents:
Copy of University transcripts
Letter of support from advisor/mentor 
Brief project statement
Brief career goals
To apply for this travel scholarship for the 2024 World Biomaterials Congress in Daegu, South Korea (May 26 - 31, 2024), please submit the application form to sseppanen@biomaterials.org.  The deadline for applications is December 1, 2023.