Career Mentoring Program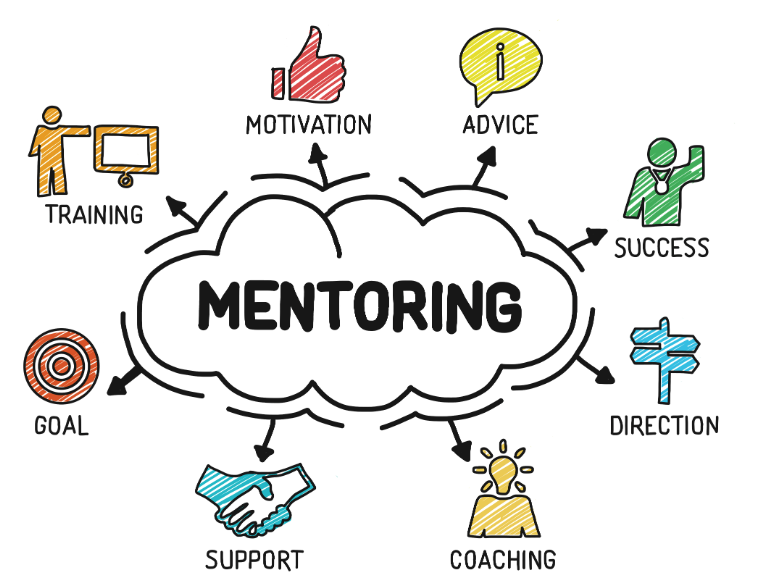 The Society is proud to offer our members the opportunity to participate in the Career Mentoring Program. The goal of this program is to provide members with guidance on career options and practical advice from experienced biomaterials scientists.
This is a "One-to-One" mentoring program in which mentees will be assigned a specific mentor who has experience in their areas of interest. You may participate as a Mentee or as a Mentor (or both!). It is hoped that mentors and mentees will have an in-person meeting at the 2024 Regional Symposia, in addition to further meetings by phone/video call. The length of time commitment can be mutually decided by the mentors and mentees, however, we recommend a goal of meeting twice in the first month and then at least once a month for a total of 6 months.
Instructions for signing up are below, as are some potential topics of discussion in mentoring sessions. Once you have signed up, the Society will match mentees with appropriate mentors, and will assist them in making initial contact.
To participate as a Mentee, sign up at THIS LINK. Once matched, the mentee is responsible for reaching out to their assigned mentor to schedule meetings and to create a timeline to meet virtually.  Mentees should also prepare a short list of discussion topics for each meeting.
To participate as a Mentor, sign up at THIS LINK. The responsibility of a mentor is to meet virtually with their assigned mentee(s). Mentees are responsible for scheduling the meetings, as well as providing a brief list of topics to be covered. 
Potential topics of discussion include:
   General career advice
   Preparing for graduate school
   Finding an academic/industry job
   Starting or running a new lab
   Preparing for a promotion
   Writing a grant application
   Work/life balance
A more detailed list of discussion topics follow, however, the format and content of the mentoring meetings is flexible based on your preferences.
This program is jointly sponsored by the Education & Professional Development committee and the Industrial Relations Committee of the Society For Biomaterials. 
---
Mentoring topics for discussion: 
How to succeed as a graduate student, post-doc
Industry vs Academia
What to look for in (first) academic, industrial, government job
How to succeed as a professor, in private sector, government
Career transitions - into biomaterials; from one biomaterials sector to another
Practical Advice on Searching for a Job:
Networking and finding positions to apply for
Preparing for interviews
How to interview effectively
Practical Advice on being a Professor:
Running a lab
Finding and securing funding
Translating your research
Practical Advice on Working in Industry:
Working on cross-functional teams
Office environment vs academia
Pitching to your boss
Practical Advice on Specific Topics:
FDA/regulatory process
Intellectual property
Effective communication/presentation skills
How to negotiate
Longer-term mentoring opportunities: these are topics and activities you may want to add to your mentoring relationship over time.
Review drafts of papers
Review drafts of grants
Accept cold calls, e-mails to continue mentoring discussion, specific advice
Set up periodic calls, emails to continue mentoring discussion, specific advice
Host mentee in lab - short-term re: specific techniques ("lab" could be academic, industrial, government)
Host mentee in lab - short-term re: general info on directing a lab
Host mentee in lab - longer-term research endeavor (perhaps funded by industry?)