Analysis of Human Immunity to SARS-CoV-2
Start and End Times
4:00 PM UTC - 5:00 PM UTC
OVERVIEW: The onset of the COVID-19 pandemic highlighted, among other challenges, the need to efficiently assess the strength, quality, and character of the human immune response SARS-CoV-2 and its vaccines.  Debates are still ongoing about the extent to which antibody versus T cell mediated immunity may play a role in protection in the short and long term.  These questions and challenges echo in many ways the questions that immunoengineers face when designing novel treatment strategies and biomaterial modulators for any disease – how best to assess and quantify the complex immune response?  
In this webinar, you will first hear from Dr. Kaitlyn Sadtler (NIH/NIBIB) on her team's development of a well-validated assay for serum antibodies, and the results from a nationwide study of COVID-19 seropositivity in volunteer participants. You will then hear from Dr. Krishnendu Roy (GA Tech) on the roles of T cells in immunity and the analytical tools best suited to study that role, especially in the context of COVID-19. 
MODERATORS: The Immune Engineering SIG Officers- Kara Spiller, Rebecca Pompano, Jamal Lewis, Lance Kam
SPEAKERS: Kaitlyn Sadtler and Krishnendu Roy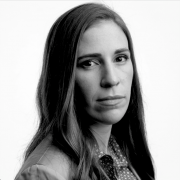 Dr. Kaitlyn Sadtler is an Earl Stadtman Investigator and Chief of the Section on Immuno-Engineering at the National Institutes of Health. She began her lab at the National Institute of Biomedical Imaging and Bioengineering after a postdoctoral fellowship at the Massachusetts Institute of Technology in the Department of Chemical Engineering working on the molecular mechanisms of immune activation in the foreign body response. There, she was awarded an Ruth L Kirschstein Postdoctoral Fellowship for her work on immunology and tissue engineering. She completed her Ph.D. at the Johns Hopkins University School of Medicine where she showed a critical role for Th2-T cells in biomaterial-mediated muscle regeneration. Her research has been published in journals such as Science, Nature Methods, Nature Communications, and others. She was recognized as a 2018 TED Fellow and delivered a TED talk that has been viewed >2.4 million times and listed as one of the top-viewed talks of 2018. Dr. Sadtler was selected for the 2019 Forbes 30 Under 30 List in Science and was selected as a 2020 TEDMED Research Scholar. Since starting her laboratory at the NIH, Dr. Sadtler has lent her lab's expertise to the fight against COVID-19, launching the NIH Trans-IC Serologic Survey to determine the number of undiagnosed cases of SARS-CoV-2 in the United States via remote blood sampling and antibody testing.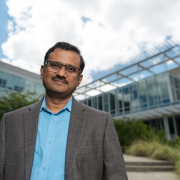 Dr. Krishnendu (Krish) Roy received his undergraduate degree from the Indian Institute of Technology (India) followed by his MS from Boston University and his PhD in Biomedical Engineering from Johns Hopkins University. After working for 2 years at Zycos Inc., a start-up biotechnology company, Dr. Roy left his industrial position to join the Biomedical Engineering Faculty at The University of Texas at Austin in 2002, where he was most recently Professor and Fellow of the Cockrell Chair in Engineering Excellence.  He left UT-Austin in July of 2013 to move to Georgia Tech. where he is the Robert A. Milton Chaired Professor in Biomedical Engineering. At Georgia Tech, he also serves as the Director of the newly established NSF Engineering Research Center (ERC) for Cell Manufacturing Technologies (CMaT) and The Marcus Center for Cell-Therapy Characterization and Manufacturing (MC3M) - as well as the Director of the Center for ImmunoEngineering. He is also the Technical Lead of the NIST/AMTech National Cell Manufacturing Consortium (NCMC), a national public-private partnership, focused on addressing the challenges and solutions for large scale manufacturing of therapeutic cells.  Dr. Roy's research interests are in the areas of scalable cell manufacturing, Immuno-engineering, stem-cell engineering and controlled drug and vaccine delivery technologies, with particular focus in biomedical materials. In recognition of his seminal contributions to these fields, Dr. Roy is elected Fellow of the American Institute for Medical and Biological Engineering (AIMBE) and the Biomedical Engineering Society (BMES). In addition, Dr. Roy has received numerous awards and honors including Young Investigator Awards from both the Controlled Release Society (CRS) and The Society for Biomaterials (SFB), NSF CAREER award, Global Indus Technovator Award from MIT, the CRS Cygnus Award etc. He is also the recipient of Best Teacher Award given by the Biomedical Engineering Students at UT-Austin and the best advisor award given by bioengineering students at Georgia Tech. He serves as a member of the Editorial Boards of the Journal of Controlled Release, the European Journal of Pharmaceutics and Biopharmaceutics, the Journal of Immunology and Regenerative Medicine, all from Elsevier, as well as the AIChE Journal of Advanced Biomanufacturing and Bioprocessing. He is a member of the Forum on Regenerative Medicine of the National Academies of Science, Engineering and Medicine (NASEM), and a Board Member of the Standards Coordinating Body (SCB) for Cell and Regenerative Therapies.